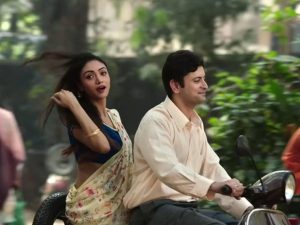 Dr Arora is an Indian Hindi language web series that was released on 22 July 2022 on SonyLIV. The series is created by Imtiaz Ali starring Kumud Mishra, Shakti Kumar, Neeraj Kashyap and Vidya Malvade as the main lead actors in the series.
Premise
The story revolves around Dr Arora who is a Gupt Rog Visheshagya where he treats patients who deal with sex-related issues. Dr Arora's sex clinic will be providing cures for the following right from erectile dysfunction to nightfall and premature ejaculation to gonorrhoea everything is cured. Without making the audience uncomfortable the series tackles the taboo that centres around sexual well-being and how men go to extreme lengths to prove that they are manly enough to not have any problems..
Crew
Creator Imtiaz Ali has depicted a storyline that centres around sex which is quite sensitive and acts as a taboo in the Indian society where often men have to prove their sexuality for being manly enough and women are questioned on their character due to sexual well-being. The writers have developed a premise which is intriguing and at the same time, it is relevant which repeatedly portrays how sex is still a taboo in India. There is no cheap humour or double-meaning jokes portrayed on screen but when you are watching it with your family, the conversations happening in the series can make you uncomfortable. The series is set in the 90s which does not make it an intriguing watch it hardly justifies its statement when it comes to psychological problems which are stigmatised and there is massive hesitancy to talk about them openly and the series slapstick comedy is cringe-worthy.
---
Read Full Review: Click Here
---
Overall, it is a passable watch as it does raise awareness about how sex is still a taboo in India and also how sex stigmatises the problems related to the sexual well-being of a person is very a noble intention of portraying it on screen but apart from that it is just a busy narrative with a complicated uneven plot. Despite the show having endearing moments it still falls flat due to its insensitive writing.